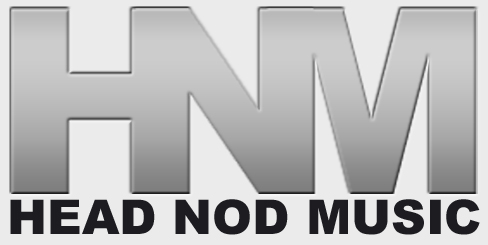 July 15, 2008 on 2:53 am | In
News
,
The Fam
|
2 Comments
Here's the unedited transcript of The Fam interview with Diamond Kutz, scheduled to drop in August.
What is your group's name?
Pizon: We go by The Fam.  The group consists of myself, Timid, and EJ.
How long have you been together, or doing y'alls own thing?
Pizon: Timid recorded his first tape in 1994.  I got in the game around 1999/2000, and EJ shortly after that.
EJ: We've been working together since we all met up, but our first group project as The Fam was in 2003.
What goals are you trying to achieve with your musical talents?
Timid: Change and travel the world, open minds and mentalities, and shed bright lights on fallacies.
Pizon: I just want some head.
Who would you say in the musical world are you more alike?
Pizon: What are the choices?
EJ: I don't really like direct comparisons, but I'd have to say as a group The Fam would resemble Kanye West most.  We have the mainstream appeal like any commercial artists, but a lot of the time we give it to you in a way that you can relate to it.  Without tooting our own horn too much, I'd definitely say we have the top shelf lyrical ability mixed with Kanye's unique way to make the listeners laugh or cry, depending on what mood he's trying to convey.
Some people say that rappers are like boxers:  they don't know when to get out of the ring.  What is your response to this?
Timid: Boxers only need to get out of the ring with it's detrimental to them or when they no longer have the ability they had.  Rappers aren't the same.  Rap is a mental game for the most part.  If you can still deliver lyrically and musically, who's to say you need to retire?  No one tells The Rolling Stones to retire; they still pack stadiums and people revere them for their longevity.  Rappers get the "You need to retire" angle because there's no respect for a good career and body of work, since people have shifted this into a hustle for money and they want a piece.  They take it like someone else is taking their chance at getting money.  It's a cop out for not putting in work, and feeling you deserve something because you say so, not because you put in the effort.  I don't think anyone older or younger has my spot.  They aren't good enough.
Who are your musical role models?
EJ: Can't really say there's just a set I stick to.  I listen to different artists for different reasons.  I like Joe Budden's way of storytelling and punchlines, Jay-Z's flow, Nas's intelligence, Fab's double syllable rhyming, Royce Da 5?9?s wordplay… I could go on for days.  I learn from artists by paying attention to them and picking out the pieces I like to focus on.
Who do you wish to work with in the music industry?
Pizon: It's always been my goal to do a song with DJ Premier.  Aside from that, I'm already working with everyone I want to.  That's what this Fam album is.
What inspired you to join the music business?
EJ: I started out managing local groups.  Getting them shows, handling their business, and the like.  Music was just something I enjoyed doing.  I got into Hip Hop when I first heard LL Cool J's Bigger And Deffer album.  I'd have to say that inspired me to start writing my own rhymes.  After about two years of just writing, trying to improve on rhyme schemes and such, I decided to pick up a mic.  I've been going strong ever since.
How do your families handle your career choices?
EJ: Recently I relocated from Texas — where I was born and raised — to New York, in an effort to really further my career in the music industry.  Although it's been tough on my family, they know it was the best choice for me to make and I have their support one hundred percent.
Pizon: My family has always been supportive, especially once they started seeing this was something I excelled at.
Do you do mixtapes?
Pizon: I'd rather see people doing more albums and less mixtapes, but they can be a good vehicle to help build a buzz.  I just don't like when rappers use them as an excuse to be lazy.
Who produced the track that we are featuring on the Diamond Kutz page?
EJ: "Dreams Come True" was produced by Xplosive Productions.  The song also features Jacob on the hook.
Are there currently any beefs between you and any other artists, and if so how do you handle it?
EJ: I wouldn't say there's any current beef, but I've had my share of it.  When it comes, it comes, and I deal with it accordingly.  I prefer it to stay on wax, just because I'm an old school character like that and I like to prove I'm better on the mic.  If it comes down to some personal problems and we have to take it to the streets, I invite that as well, although that isn't the route I'd choose to take.
What advice would you give to up and coming artists trying to get into the industry?
Timid: Don't.  Go home.  You probably suck and will make things worse than they are.  Be a fan.
People are saying Hip Hop is dead.  Do you agree?
Pizon: Go buy our shit and then see if you still want to ask that question.
How much time do you invest in your music?
EJ: As much time as possible, really.  We perform or record almost every weekend, if we're not doing photo shoots or radio shows.  It's always something to do with furthering our place in the industry.  We try to stay busy as much as possible.
Pizon: If you aren't investing all of your time and energy into this, you're doing it wrong.  Listen to Timid.  Go home.
Can you give our viewers some information on some of your upcoming shows?
EJ: All our upcoming events can be found on our respective websites, and The Fam's page at www.thefammusic.com.
What would you say your music is about?
EJ: It really just depends on what we're thinking about or feeling when we listen to the beats.  Our wide range of topics is what I like most about our group.  We can go from doing a fun party, yet a little misogynistic, track like "Homegirls" to recording a love song like "Dreams Come True."  Some people call it a contradiction when you put two songs on the album like that, but I call it being human.  If you never have mixed feelings about a topic, there's something wrong with you as a person.  We do a good job of being able to come at you from all angles.
Do you have any other artists that are affiliated with you or your company, that you are currently working with?
Pizon: All of the featured guests and producers on the record.  Read the credits and study the names.
Do you have any musical projects that you are currently working on?
Pizon: The Fam album Family Business is on its way, featuring Mr. Porter (Kon Artis of D12), Domingo on the beats, and more.  Request the "Dreams Come True" single everywhere now.  If the DJ doesn't have it, slap that bitch with a loaded trout.
Do you feel it is your job as an artist to be a role model to the young people who listen to your music?
Timid: Being in the public eye has its responsibilities, sure.  But not everyone believes that nor will follow that, obviously.  Nor do I believe it's the artist's or whomever's fault that his role has been one chosen to follow.  Artists should be aware of it and act accordingly, like adult content in adult mediums, but don't go on public airwaves and speak like all ages aren't listening.  That's just humanitarian responsibility.  That being said, parents are still the biggest influence and should put that time and effort in to guide their kids to know the difference between a good role model and a bad one.  Buy my album.
2 Comments »
RSS feed for comments on this post. TrackBack URI
Custom Orthotics Near Santa Monica

Fam Interview in Diamond Kutz | Head Nod Music

Trackback by Custom Orthotics Near Santa Monica — May 27, 2017 #

friday shopping survival

Fam Interview in Diamond Kutz | Head Nod Music

Trackback by friday shopping survival — August 29, 2017 #
Leave a comment