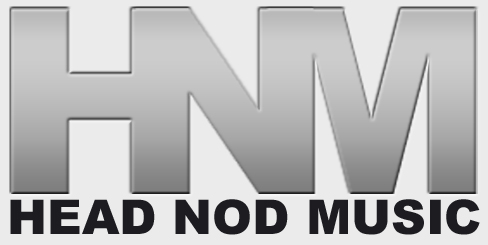 September 24, 2009 on 5:39 am | In
Press Releases
|
2 Comments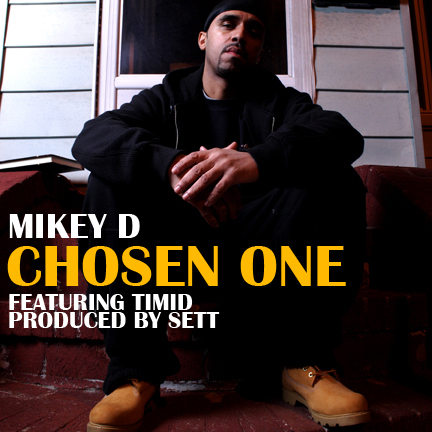 Mikey D featuring Timid – "Chosen One"
DOWNLOAD: Clean | Dirty
Queens New York Hip Hop Icon Mikey D returns with "Chosen One", a message to the world and to self that he is back. Mikey D's credentials are solidified. Hip Hop knows the former Reality Records and Sleeping Bag Records artist, the young gunner of the late producer Paul C, the New Music Seminar Battle Champion, the controversial battle and defeat of Melle Mel, the one Chosen to take the front of acclaimed group Main Source after the departure of Large Professor. Good things come to those who wait. Mikey D the Chosen One waits no more.
About Mikey D
Born in Queens, New York as Michael Anthony Deering.
At an early age, Mikey started out on the park jam circuit with the Clientele Brothers. MC's Will Seville, Eddie O' Jay along with Mean Gene were considered among the best at displaying real rhyme skills as a group similar to the Cold Crush Brothers and The Force MC's (later renamed The Force MD's). As a group, the Clientele Brothers were looking for the next hot MC – enter Playboy Mikey D. With Mikey, the group had the last ingredient and they definitely took the Queens park jam scene to the next level.
As Hip Hop phenomena grew in the mid 1980's, the time came for a record deal. In 1985, Mikey D along with the Symbolic Three singed to Reality Records. With Producers Ray (Professor KB) Romain, Dr. Rhythm and Dr. Shock, songs like 'No Show' (the answer to Doug E Fresh and Slick Rick's 'The Show'), along with 'Treacherous' took underground radio by surprise. In 1986, Mikey D (and DJ Johnnie Quest) signed with Public Records and put out classics Like 'Dawn,' 'My Telephone,' and 'Bust A Rhyme'. In 1987 he hit the industry with 'I Get Rough' (B side 'Go For it') with legendary producer Paul C.
In 1988, Mikey's career really got hot when he signed to Sleeping Bag Records. The record company was so enthused by the Queens battle legend's reputation; they entered him into the New Music Seminar. After battling several known and unknown rappers round by round he was victorious and proclaimed the best MC in the world (as he predicted in 1987's 'I Get Rough'). Later that year, he released 'Out Of Control' and the wicked 'Comin' In The House'.
In 1994 Mikey D was enlisted by the groundbreaking Main Source to replace their lead MC Large Professor. Mikey (along with K-Cut and Sir Scratch) hit the studio and recorded the sequel to 'Breaking Atoms' entitled "F*ck What You Think". Although another historic album was birthed, it was not released due to infighting between the record label and group management. After all of the chaos he had been through, the legendary rapper took a step back from the music he loved so much to focus on family and other pressing issues.
Myspace: http://www.myspace.com/mikeydestruction
About Timid
Timid has received an immensely positive reception on several of the major Hip Hop websites, featured on numerous mixtapes worldwide and has received radio play in Florida, Africa, Canada, and Japan. As well as stage stops from New York to Tokyo and television and radio appearances from Washington DC to Australia. Timid has shared the stage with artists such as Travis Barker & DJ AM, Warren G, Paul Wall, Jeru The Damaja, CunninLynguists, A-Alikes, Agallah of Dipset and Pack FM and has worked along with Hip Hop veterans like Mikey D (Mikey D & The LA. Posse/Main Source), Granddaddy IU, Edo G, Lin Que (X-Clan, MC Lyte) and Domingo. Along with features and production on releases distributed by legendary Hip Hop label Rawkus Records and Japan's Handcuts Records, Timid is not one to sleep on. Timid's current album release is No Time For The Jibba Jabba.
Website: http://www.TimidMC.com
Myspace: http://www.myspace.com/timid
Twitter: http://www.twitter.com/timidmc
2 Comments »
RSS feed for comments on this post. TrackBack URI
Roofing Contractors near me

Mikey D featuring Timid – "Chosen One" | Head Nod Music

Trackback by Roofing Contractors near me — April 27, 2017 #

Truly when someone doesn't understand afterward its up to
other viewers that they will assist, so here it happens.

Comment by www.gaoodgle.com — August 29, 2017 #
Leave a comment