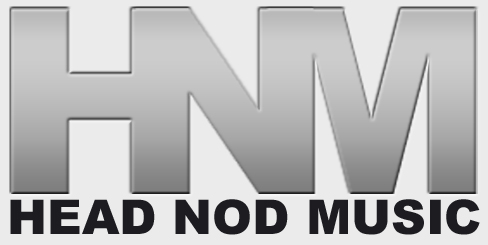 July 3, 2014 on 1:49 am | In
Press Releases
,
Timid
|
No Comments
Timid Takes Issue with the Infamous Being Celebrities
FOR IMMEDIATE RELEASE
New York, NY
Head Nod Music
http://www.HeadNodMusic.com
Celebrity is among the most overused and misused words in today's sensationalistic media and society. Timid takes aim at that practice with the Domingo (Big Pun, KRS­ONE, Eminem, G­Unit, etc.) produced "Not a Celebrity" and further drives the point home in the track epilogue when he says, "Just as we're responsible for what we do, we need to be responsible for who and what we celebrate."
Available at:
Bandcamp: http://timid.bandcamp.com/track/not-a-celebrity
Soundcloud: https://soundcloud.com/prheadnodmusiccom/timid-not-a-celebrity
iTunes: Coming soon
Lyric Excerpt
Timid
the transgressor, an aggressor, a vulture
a poacher, a predator, a character but not a celebrity a joke, a stooge, a jester, a fool,
who needs to be subdued but not a celebrity
About Timid
Timid has received an immensely positive reception on several of the major Hip Hop websites, featured on numerous mixtapes worldwide and has received radio play in Florida, Africa, Canada, and Japan. As well as stage stops from New York to Tokyo and television and radio appearances from Washington DC to Australia. Timid has shared the stage with artists such as Travis Barker & DJ AM, Warren G, Paul Wall, Jeru The Damaja, CunninLynguists, A­Alikes, Agallah of Dipset and Pack FM and has worked along with Hip Hop veterans like Mikey D (Mikey D & The LA. Posse/Main Source), Grand Daddy IU, Lin Que (X­Clan, MC Lyte) and Domingo. Along with features and production on releases distributed by legendary Hip Hop label Rawkus Records and Japan's Handcuts Records, Timid is not one to sleep on. Timid's recent releases have been covered in by USAToday, Ebony, and HipHopDX among others.
Website: http://www.TimidMc.com
Facebook: https://www.facebook.com/pages/Timid/121299807976586
Twitter: http://www.twitter.com/timidmc
For interview requests with Timid contact Head Nod Music at www.HeadNodMusic.com
No Comments yet »
RSS feed for comments on this post. TrackBack URI
Leave a comment