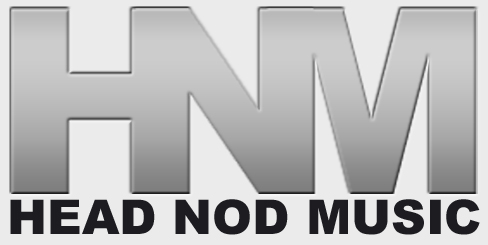 December 11, 2014 on 3:39 pm | In
Timid
|
2 Comments

or a share on Facebook and Google+!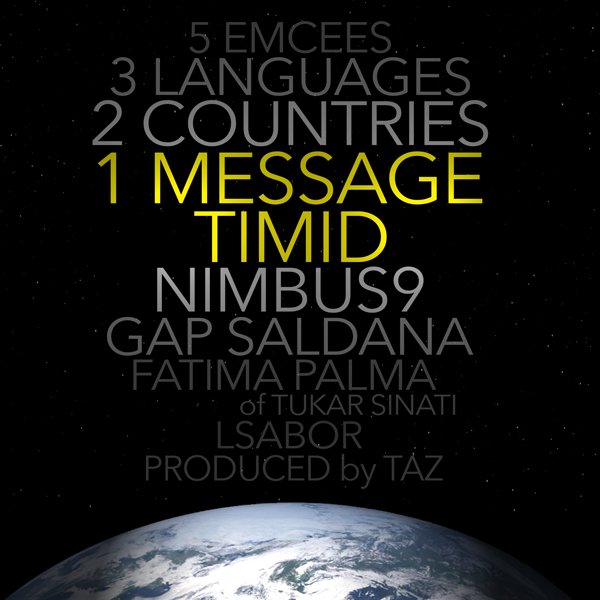 Timid joins forces with Manila's Fatima Palma aka the Nurse Rapper of Tukar Sinati and emcees Nimbus9, Gap Saldana, and LSabor to deliver a unified message with "1 Message". Five emcees, rapping in three languages (English, Tagalog, Chavacano), from two countries (the United States and the Philippines) on opposite sides of the globe express concerns that resonate across all borders. "1 Message" was produced by frequent Timid collaborator Taz of Onmugen and was recorded in the heart of Manila at Camino Nuevo Music Lab.
First, listen to the song. Then share it by clicking the "Pay With A Tweet" button.
You will receive and link with the track for free.

or a share on Facebook and Google+!
You get a
2 high-quality 360kbps MP3s (includes radio version)
2  WAV file of the song (includes radio version)
full size resolution cover art (2000 pixels)
the PDF press release
high level of respect from your peers and those that don't know you
very large Thank You!
2 Comments »
RSS feed for comments on this post. TrackBack URI
I like this is for real the real world.

Comment by Gregory Carter — December 13, 2014 #

[…] DOWNLOAD […]

Pingback by Timid – "1 Message" (ft Fatima Palma, Nimbus9, Gap Saldana, & LSabor) | CrayonBeats — January 22, 2015 #
Leave a comment